Learn with us.
Improve with us.
A relentless focus on teaching and learning. This is informed by the belief that all students can learn. Teachers must find ways to motivate and engage them the curriculum is rigorous and teacher's performance is regularly monitored by the principal and executive staff. Teachers and students strive for excellence in academic and extracurricular activities good performance is always publicly recognized and rewarded in various ways.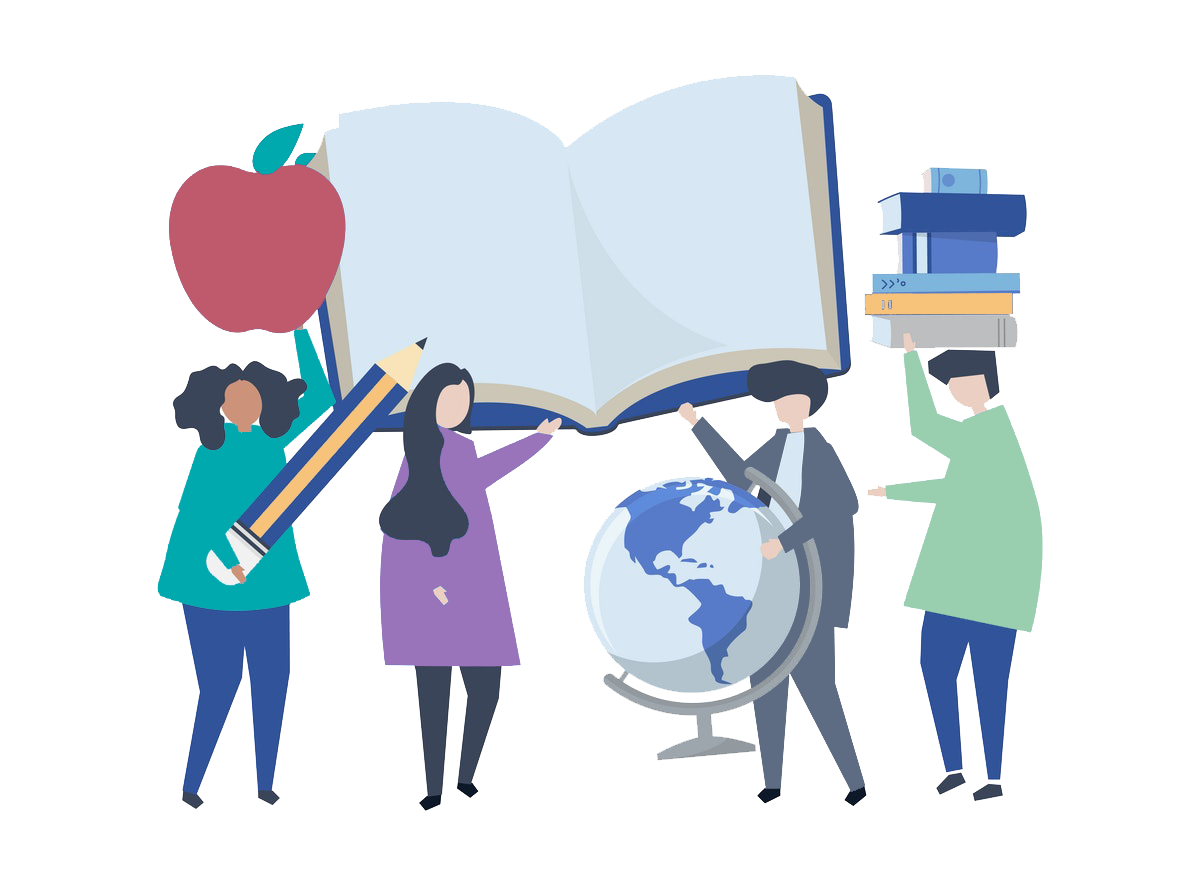 "Creativity is allowing oneself to make mistakes; art is knowing which ones to keep". The art and craft faculty in our school make the children learn to value and appreciate artifacts and images across cultures and times. Experience in design, art and crafts enables them to reflect critically on their own work and those by others. They learn to act and think like designers and artists, work intelligently and creatively.
LIBRARY Library is an important source of knowledge to young minds in schools. It develops the important habit of reading among the students. Our school library has above 15000 of books suited to the interests and aptitudes of students of different age group, with its magazines, periodicals, newspapers, and with its calm and tranquil atmosphere. It has a special call to the students who go there and quench their thirst of reading anything they wish to. "I DO NOT HAVE TO LOOK FAR TO FIND TREASURES. I DISCOVER THEM EVERY TIME I VISIT A LIBRARY''.
For school transport, school buses have always been a common and one of the most preferred modes of transport for school children. Our school provides the best in its class transport facility because of the following reasons: i) Always on time ii) School buses now come with GPS system. iii) Making kids to learn to take care of their things, to manage their time, learn to maintain discipline in running vehicles About 12 buses in all are provided for different routes.
Computers are one of the best gifts of the technological advancements to mankind. They have indeed improved the quality of our lives by making it easier for us. There are also a great number of advancements taking place all the time in the field of computers and artificial intelligence. To keep our students up-to-date with these technological advancements and to boost their skills, our school has two fully equipped, state of the art computer laboratories. Students here at SNS, are prepared to creatively master various advanced computer skills such as programming, web designing, app development etc. All the computers in our laboratories are well equipped with updated systems and advanced software, making our school one of the best in Jammu. With the use of advanced technology, our students develop critical thinking and analytical skills. Computer labs, with experienced and trained teachers provide multiple learning opportunities to students and also provide a platform for the students to explore the arena of computers and artificial intelligence (AI).
For the increased productivity of children studying in schools one requires uninterrupted power supply. That's why S.N.S leaves everything to the vagaries of intermittent power supplies. We have installed necessary equipment so that the sublime act of imparting knowledge and skills to the young mind does not come to a standstill even for a moment. In the event of sudden power failure, we have ensured that the functioning of equipment in the labs, computers, lights and fan for the children etc. does not stop. We have 24X7 power backup in our school.